2023 Heritage Festival Schedule
The Community Activities Committee is proud to present the 20th Annual Heritage Music Festival. This family-friendly music festival is located at the Campmeeting Tabernacle. All performances are from 7:30 p.m. until 9:00 p.m. Events are rain or shine - the Tabernacle is covered by a roof.
All Heritage Festival performances are funded by your generous contributions - a $10 per person donation is greatly appreciated! Your donations make future years of the Heritage Festival possible.
Come out to support local musicians!
The Tabernacle is smoke-free; alcohol is strictly prohibited.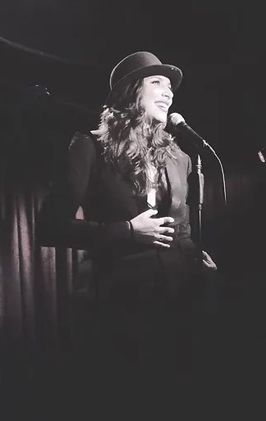 June 10 - Olivia Perrin
Returning to the Heritage Festival stage! Olivia is an accomplished singer and actor. Her favorite genre of music is jazz. Olivia has been a theater teacher at Maltz Jupiter Theatre in southeast Florida. She has performed regionally as well as in numerous jazz performance spaces and cabaret venues. Check out Olivia's website at operrin05.wixsite.com/mysite and on YouTube.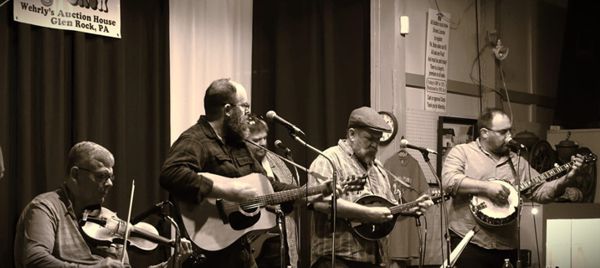 June 17 - Hammer Creek Bluegrass Band
New to the Heritage Festival! Hammer Creek is a 5-piece band playing traditional bluegrass and other music genres string-band style. Check them out on YouTube – and on Facebook.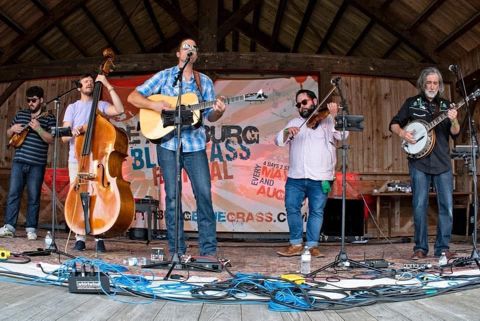 July 01 - Colebrook Road
A Heritage Festival favorite! have performed at Delfest in The 2020 International Bluegrass Music Awards nominees are returning to the Tabernacle's stage. The band has appeared on the Billboard Music Chart with 2 "Top 10 Hits". Their album, On Time, spent six weeks on the Top 10 Hits' Billboard Music Chart in 2019. Another album, On Time, has also earned a spot on Billboard's Top 10 Hits list, too! Learn more about them at their website  www.colebrookroad.com and hear some of their music on YouTube.
August 12 - Wolfepack
New to the Heritage Festival! Wolfepack specializes in an eclectic list of classic rock and pop songs. Check them out on Facebook.
August 19 - Angry Young Band: Billy Joel Tribute
Another Heritage Festival favorite! This is a high-energy, seven-piece band covering the Billy Joel catalog from Cold Spring Harbor through River of Dreams. Their performances mix deep cuts and fan favorites with everyone's favorite chart-topping hits and classic songs.Check out their website for their music samples!

September 10 - The Perseverance Band
New to the Heritage Festival! The Perseverance Band was officially organized in 1857, making it one of the oldest community bands in continuous operation in the nation. In 1861 the entire band enlisted as a group in the Union Army, becoming the 93rd Regimental Band of the Pennsylvania Volunteers. This concert is being performed as a memorial to Dr. Carroll Ditzler, a longtime resident of Mt. Gretna and a lifelong trombonist in the Perseverance Band.