2022 Heritage Festival Schedule
The Community Activities Committee volunteers are proud to present the 19th Annual Heritage Music Festival. This family-friendly music festival is located at the Campmeeting Tabernacle. All performances are from 7:30 p.m. until 9 p.m., rain or shine. There is no price for admission; all donations are welcomed with a $10 donation appreciated. Come out and support local musicians.
The Tabernacle is smoke-free; alcohol is strictly prohibited in this public area.
June 11 - The Celtic Martins -band bring new energy to the Celtic music and dance scene, featuring Irish and American fiddle tunes, along with numerous Irish step dance routines. The band consists of the award-winning, fiddling Martin sisters, Emily, Melissa, and Christy, along with their brothers, Brian on drums and guitar, and Zach on fiddle, dad, Nelson, on guitar, and mom, Elaine on bass. Younger brother Alex joins in this lively band, winning the hearts of any audience.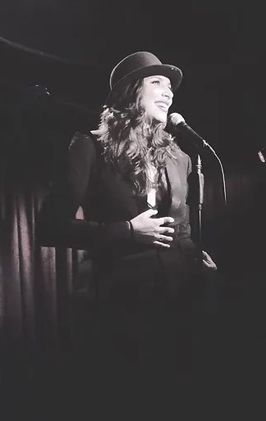 June 18 - Olivia Perrin - and CJ Steinway are two musicians who have come together to create original arrangements of American standards as well as contemporary songs. Olivia, a Temple University student who majors in jazz vocals, and CJ, a professional pianist, met in the Philadelphia music scene and quickly decided to collaborate. Steinway was intrigued by Perrin's unique voice. Aftger working together for several months, Steinway created original arrangements that highlighted the lyrics of each tune as well as Perrin's vocal strengths. Olivia and CJ are very excited to be performing their original songs and arrangements.
July 02 - The Youngers have performed at Delfest in Cumberland, MD and Musikfest in Bethlehem, PA. They have also shared stages with legends like the late Levon Helm, and opened for Marty Stuart, Lee Rocker, David Allen Coe, and Wayne Hancock. Their Americana music has been featured on NPR, Sirius Radio and Cowboy Jack Clement's Radio Show.
July 09 - Valentina Sounds - Valentina's music is a fusion of catchy melodies and pop tunes perfectly blended with a background in jazz vocals and a love for composition. She delivers her lyric driven songs with energy, humor and feeling: she will draw you in with her powerful vocals, a compelling stage presence and the hynotic harmonies of her all female trio.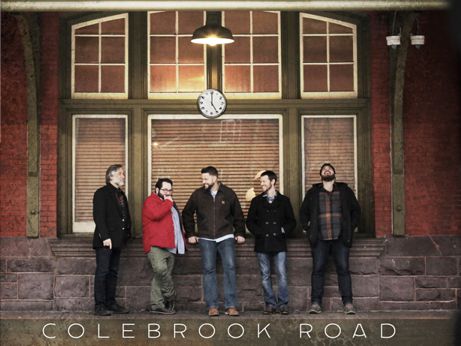 August 13 - Colebrook Road is excited to be returning to the Tabernacle this summer to entertain us with their unique style. This Harrisburg, PA outfit has a real synergy, both vocally and instrumentally, between its five talented and consistently complimentary members; an abundance of exciting original material; and a refreshing contemporary grass sound that stays very much in the traditional bluegrass mode. Guitarist, lead vocalist, and main songwriter Jesse Eisenbise lends his great vocal range and racing guitar picking to each song, while banjoist, dobroist, and bass vocalist Mark Rast hammers out blinding right-hand rhythms blended with just enough left-hand virtuosity. Mandolinist Wade Yankey's gragantuan rhythm chop and inventive breaks play off of fiddler and bariton vocalist Joe McAnuity's searing, syncopated fiddle work. Bassist and tenor vocalist Jeff Campbell holds down the bottom end with a notably percussive drive.
August 20 - Lil' Brother Band is a fun loving group of musicians playing and singing your favorites and our original songs too. Rock, R&B, country, children's, ethnic, and standards, "Timeless Music."